Our Staff
Fan Kwan
Executive Director
I find Maggie's Cancer Caring Centre special and different in many ways. Having experienced the loss of family members and friends to cancer, I have come across several cancer support hospitals and community services. While everyone is doing a wonderful job, Maggie's also possesses very unique elements that further uplift the positive emotions and attitudes among people affected by cancer in facing their forthcoming life journeys. From the healing architectural environment, to the warm and welcoming atmosphere, to the passionate professional staff members, every component of Maggie's provides users with practical support and a sense of home. I am thankful for the opportunity to serve in a place filled with love and hope, and will always be proud to tell that I am a part of Maggie's.

Helen Lui
Centre Head
It feels like I was destined to work with Maggie's. I was attracted to Maggie's unique service approach from the beginning: integrating insightful architecture into a home-like and uplifting environment to facilitate cancer visitors and their loved ones to be innovative, to feel free, cared for, and valued. Through the welcoming atmosphere and friendly, multi-professional support, visitors never feel stressed or imposed upon. Instead they learn to discover and develop strength and strategies within themselves in the face of this difficult and demanding disease.
I left years devoted to suicide prevention and crisis intervention service to join Maggie's in April, 2009. Since then, I have witnessed visitors' reactions to cancer diagnoses change from fear and anxiety to a calm and optimistically confident outlook. I am always delighted to hear them say: stepping into Maggie's feels like coming home.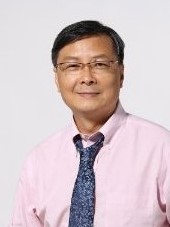 Albert Chan
Clinical Psychologist
"Maggie's Centre is a safe haven where you and your families are welcome to retreat into tranquillity, brew your courage in conquering fear in facing your life with vitality and meanings. "
I am a Clinical and Counselling Psychologist, Marriage and Family Therapist and approved supervisor. I have recently returned to Maggie's Centre and provides supervision and clinical works in a part-time basis.
Sarah Chan
Clinical Psychologist
I am grateful for the opportunity to join Maggie's Centre and work with the dedicated professional team to serve people affected by cancer. The Centre is a special place: its homely and comfortable environment, person-centered and holistic care service, has attracted me and different service users to come and share the joy and bitter in the recovery journey. The Centre contains different stories, and I believe that everyone's story is unique and meaningful. Along this seemingly challenging journey, I hope to explore our inner strengths with Centre users, let them gain courage to confront and live beyond the cancer, treasure the moment of peace and joy in daily life, and take charge of their own lives.

Cherie Lo
Cancer Support Specialist
Before I came to Maggie's, I was a nurse in Queen Mary Hospital and Union Hospital for 10 years, specializing in oncology. Wanting to provide more than medical support to my patients, I obtained a Master in Social Work in 2005 to learn individual counseling and group work skills to further help my patients.
Maggie's Centre provides a unique, warm and supportive place for those affected by cancer and is a place for people to turn to when they get lost. It is a place where people would always be able to feel love and warmth. I feel fortunate to be able to work in such a beautiful environment and meaningful place for those who are touched with cancer. I hope to use my skills and expertise in cancer to provide information and emotional support to both patients and their carers at every stage of their battle. Although at times challenging, I also find each experience to be very rewarding and meaningful.

Jane Ng
Cancer Support Specialist
I am lucky to work for Maggie's Cancer Caring Centre. This marks a new beginning after my experience in hospitals, and is a new challenge for me as a nurse. I look forward to sharing with you my over 10-year oncology experience, and to providing cancer care services to support more cancer warriors at Maggie's.
Queenie Poon
Social Worker
I am grateful to join Maggie's Centre which gives me an opportunity to utilise my over fifteen years of experience at different social service units to support and encourage those affected by cancer, as they go through this life-changing event.
Maggie's Centre is such a relaxing and uplifting place and with a team of professional staffs. I look forward with great anticipation to finding more ways together to help people along their cancer journey. The calming environment can hopefully welcome them to open up and initiate more exchanges. I am ready too, to listen and walk the journey with everyone.
Sally Poon
Dietitian
I am truly grateful to join the Maggie's Cancer Caring Centre in April 2018 – beautiful place and friendly teammates! My mission is to help people affected by cancers improve their health via balanced eating. I firmly believe that foods should be enjoyable, diets should be sustainable, and food in balanced amounts is the best way to optimal health. My main duties include providing in-depth dietetic consultations, as well as running nutrition workshops with cooking demonstrations and food sharing. I look forward to meeting you!
Erica Tam
Fundraising & Communications Senior Manager
Prior to joining Maggie's, I have worked for both commercial and charity sectors in the field of public relations and marketing. When I first heard about Maggie's in the U.K., I was deeply impressed by its unique concept and mission. Its design offers a haven of support and a tranquil respite from the stress and the bright efficiency of the hospital to people affected by cancer.
With much excitement and pleasure, I joined this patient-centric Centre in 2018, managing all scope of fundraising and communications initiatives. Looking ahead, I hope to raise more funds to help raise the fighting spirit of the many patients, and lifting their hearts at a time of desperation.
Joey Wong
Fundraising & Communications Senior Officer
It is my privilege to work at Maggie's with a truly passionate and professional team committed to providing range of support and caring service for people with cancer and their families. The peaceful and relaxing atmosphere soothes patients' fear and we are gradually experiencing some positive changes in their lives.
I hope we could raise public awareness, and by getting more support, we will help cancer patients to reduce their fear, stigma and challenges along their road of recovery. I treasure the chance to have such meaningful and rewarding experience in my life.
Manting Liang
Fundraising & Communications Assistant
I am grateful to join Maggie's Cancer Caring Centre and work for people affected by cancer including their families and carers. I sincerely hope that Maggie's Centre can gain more awareness and support from the community. Maggie's Centre owns a team of professional staffs and the environment is uplifting and full of natural lights. It is an oasis for all users. I hope every user can explore Maggie's Centre freely and feel its warmth and peace.
Anrisse Lee
Programme Worker
I have always been looking for a meaningful job not until I encountered Maggie's Centre. I treasure every opportunity working here and supporting people affected by cancer. Just a simple "thank you" from them could make me feel happy and satisfied. I look forward to serve, learn and grow together with everyone here at Maggie's Centre and hope our Centre users can live positively and find their ways through and beyond cancer.
Polly Yeung
Administrative Officer
Maggie's Centre is a cozy, relaxing and comforting place to me. Every visitor is welcomed with friendly smiles, and the beautiful garden and spacious environment provide a great sense of calmness and peace. I am honored to be part of the team and I look forward to bringing hope to people affected by cancer and their family through Maggie's meaningful vision.

Fong Fong Zhang
Assistant House Keeper
Hilary Chan
Centre Janitor