Guacamole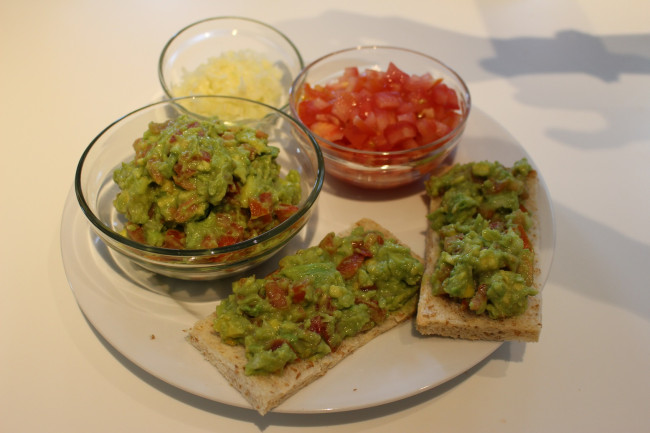 Avocados are one of the healthiest foods we can eat, particularly for those battling cancer as they are rich in disease-fighting carotenoids. Take a look at this easy homemade guacamole recipe today!
Ingredients (no. of servings: 4)
1 Ripe avocado
1 Tomato
1 Lemon (for juice)
1/4 Onion
2 Garlics
Seasonings
1/4 teaspoon of salt
Small amount of black pepper
Directions
Wash and dry up the ingredients.
Chop the tomato.
Chop the onion and garlics.
Spoon and mash the avocados.
Mix the lemon juice, chopped tomato, onion and garlics into the avocado mash, add seasoning, and here it comes the tasty guacamole.
Great spread on bread, toast or biscuit.
Special thanks to registered dietitian from United Christian Nethersole Community Health Service for the above recipe.