Board of Governors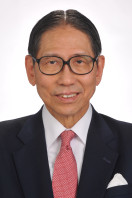 Dr. the Hon Leong Che-hung

GBM, GBS, OBE, JP

(Chairman)
"Today it is not death or illness that are patients' main concerns: it is the fear of the unknown, the prospect of pain and the uncertainty that most demoralise. Maggie's Centre attempts to relieve those uncertainties by providing information about cancer in general and their own illness, communities of support and professional advice to help them cope with physical, practical and emotional challenges that a cancer diagnosis brings about. With further support we look forward to more such centres providing a new generation of cancer care."
A private medical practitioner, Dr. Leong represented the Medical Functional Constituency as a Legislative Councillor for over a decade and served in many public organisations. He was formerly the Chairman of the Hospital Authority; a non-official member of the Executive Council of Hong Kong; Chairman of the Elderly Commission of the Government of Hong Kong, just to name a few. Dr. Leong is currently the Chairman of Standard Working Hours Committee and the Chairman / President of several non-profit organisations.
Ms. Kathryn Greenberg MA (Oxon), MBA
"Maggie's is truly such a special place. The centres provide a haven, oasis even, that can help those who experience it to emerge stronger. I am so proud to be involved in bringing this cancer caring service to HK."
Kathryn Greenberg has been involved in Maggie's Hong Kong from the launch of its temporary site in 2007 and was Chairman 2015- March 2018. She is a Governor of the Keswick Foundation, which provided the startup financing, and served as a member of the Maggie's Liaison Committee with Tuen Mun Hospital. She is actively involved in community service, governance and fund raising for charities both in Hong Kong and overseas. After a financial career in the City of London, Kathryn moved with her family to Hong Kong and lived here 2006-2019. Most recently she was the inaugural CEO of the Shared Value Project Hong Kong, a not for profit collaboration platform which engages leading businesses to address complex social issues by aligning purpose and profit.

Ms. Susan Ho
"Brunswick's long relationship with Maggie's started in the UK and extended to Hong Kong during the opening of the Centre in 2013. Maggie's has touched our hearts – it has been a privilege to support and witness how the Centre has changed the lives of so many."
Susan came across Maggie's during her tenure in Brunswick as Partner and Head of Hong Kong for the leading corporate communications firm, from 2011-2019. Prior to Brunswick, she held a long career in Standard Chartered in its retail and corporate banking business, and was formerly Global Head of Brand and Sponsorships. Susan is Malaysian-Chinese and an accomplished pianist. In addition to Maggie's, she is a Board Member of AFS Intercultural Exchanges Hong Kong, an Advisor to Anna Whitlam People and an Honorary Trustee of the Royal Academy of Arts, London.

Ms. Lily Jencks
"I find it incredibly moving every time I go to a Centre and speak to people who are being helped there. It is wonderful to be able to participate in a way that can help individuals, family and friends who are going through what I also experienced."
Lily, daughter of the founder of Maggie's Centre, Maggie Keswick Jencks, was appointed as governor in 2014. She runs an interdisciplinary landscape and architecture firm Lily Jencks Studio, and works with Charles in the land-art firm JencksSquared. She has designed the landscape for the Centres in Gartnavel and Hong Kong.
(Photo Caption: Courtesy of Home Journal; Photographed by Jason Quibilan)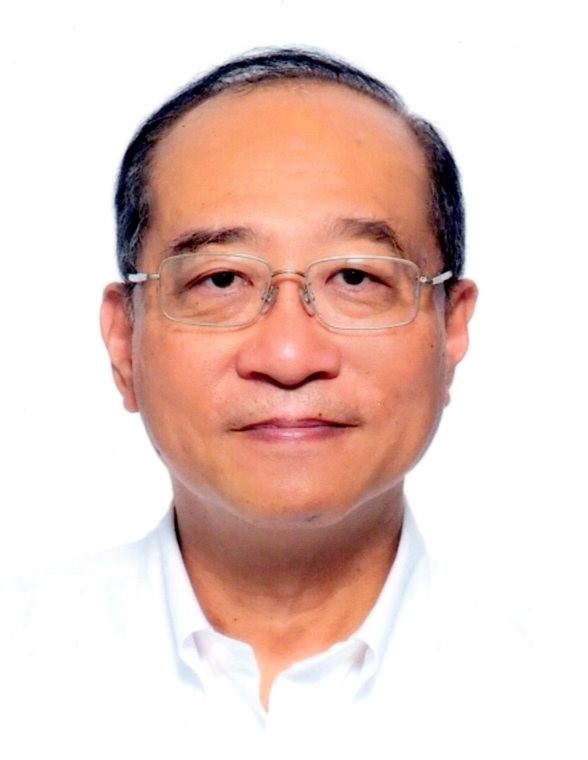 Mr. Adrian Lee
"The holistic cancer care services provided by our professional team not only support those with cancer, but also their families and carers. It is my privilege to take part in the work of Maggie's Centre."
Adrian Lee was the Chief Executive Officer and an Executive Director of Eagle Asset Management (CP) Limited, the manager of Champion REIT from 2008 till he retired in 2016. He has acquired extensive property and banking industry experience over a career spanning over 43 years. Adrian held senior management positions for more than 22 years in the Great Eagle Group of companies, a major listed real estate company in Hong Kong. He also had over two decades of corporate real estate lending and advisory experience with a multinational banking institution. Adrian graduated from the University of Hong Kong with a Bachelor of Social Sciences degree.

Ms. Laura Lee
"Bringing a Maggie's Centre to Hong Kong is a wonderful achievement and we are looking forward to providing more help and support to people with cancer in the region."
Laura Lee qualified as a Registered General Nurse in 1987 and completed her oncology training at St Bartholomew's Hospital in London in 1990. She then gained an MSc in Clinical Oncology from Birmingham University in 1997. She was appointed as an Honorary Fellow of the Royal Institute of British Architects in 2009 and was elected a Member of the British Architectural Trust Board in 2016. She received an Honorary Doctorate from Queen Margaret University in 2016.
During her time working as a Clinical Nurse Specialist at the Western General Hospital in Edinburgh, Laura met and became Maggie Keswick Jencks' cancer nurse during her treatment for her secondary breast cancer. Maggie shared with Laura her vision of a cancer support centre housed in a non-clinical and uplifting environment where anyone with cancer could visit and access practical information, psychological and emotional support, to help them build a life beyond cancer diagnosis. At the time of Maggie's death in 1995, Maggie, along with her husband Charles Jencks and Laura, had written a blueprint for the first Maggie's Centre.
In 1996 The Maggie Keswick Jencks Cancer Caring Centres Trust was set up as a registered charity in Scotland and the first Maggie's Centre opened on the grounds of the Western General in Edinburgh. Laura left her position in the NHS to become the Maggie's Programme Director and Centre Head. In 1998 Laura was elected to become the Maggie's Chief Executive.

Mrs. Eleanor Ling
SBS, OBE, JP
"I am delighted to be part of a team working to establish the first Maggie's in Hong Kong. Hopefully this Centre will not only support our visitors but also raise awareness in our community to help people affected by cancer."
Eleanor Ling has over 30 years of experience in management. She has been a member of many private and public sector boards including the charitable Keswick Foundation which is donating the capital cost of the first Maggie's Centre in Hong Kong in commemoration of Maggie Keswick Jencks who had lived and loved this part of the world.
For her extensive record of community and public service, Eleanor was awarded both a SBS (2001) and OBE (1994). She is also a Justice of the Peace.

Mrs. Anne Wang Liu
"I am honored to have the opportunity to contribute to the Maggie's Centre in Hong Kong. The magic that is Maggie's is an enlightening experience."
Anne Wang Liu joined the Maggie's Hong Kong Board in 2014. She also sits on the board of the Hong Kong Ballet. Anne is Co-Chair of the Hong Kong Ballet Guild. A graduate of Cornell University and a former banker, Anne is actively involved in various charities locally and abroad.
Mrs. Audry Ai Morrow
"It is a privilege to work with the Maggie's Centre team. I was moved to see such a warm, comfortable and beautiful place for people in Hong Kong with cancer to go to where they can feel empowered and find the necessary support."
Audry Ai Morrow joined the Maggie's Hong Kong Board of Governors in 2016. She is a founding partner of the designer bridal and evening wear company, Central Weddings and Occasions. Audry previously worked at Bear Stearns in Corporate Finance (New York and Hong Kong) and Lark International Entertainment (helping to build multiplex cinemas around China and Taiwan and set up its telephone and online ticketing business). Audry graduated with a BA in Economics from the University of Chicago and is involved in various other charities in Hong Kong and abroad. She lives in Hong Kong with her husband and three children.

Mr. James Robinson
"The architecture of hope in all its forms is truly what makes all Maggie's Centres around the world such special places for cancer patients in need."
In Mr. Robinson's role as Executive Director, Projects for Hongkong Land, he and his team of project managers, engineers and site staff managed and supervised the design, construction and final handover of the first Maggie's Hong Kong Centre at the Tuen Muen Hospital from start until its completion in 2013. It was truly a wonderful team effort by all involved.
James was educated in the USA and holds professional degrees in both Architecture and Civil/ Construction Engineering. He moved to Hong Kong in 1978 with an international architectural/ engineering firm and later joined Hongkong Land in 1988. Mr. Robinson retired from Hongkong Land at the end of 2017 and hopes to stay involved in the property investment and development industry while still based in Hong Kong.
James recently joined the Board of Directors at Maggie's Hong Kong in April 2018 and hopes to be involved as "the experienced bridge builder" with the creation of the next Maggie's Centre in Hong Kong.

Ms. Shahilla Shariff
"Cancer is another country. A Maggie's Centre opens a door, concentrates the light."
Shahilla Shariff has been a Governor of Maggie's in Hong Kong since its inception in 2006, and as a member of the Working Committee has been heavily involved in the establishment of the HongKong Centre, including all the legal arrangements. A member of the New York Bar, she has been a practicing corporate lawyer for over twenty years - most recently as a Senior Legal Adviser to the Jardine Matheson group. Shahilla is also a Board member of Karamah, a Washington DC-based NGO which she helped to found. Life Lines, her award-winning first collection of poetry, was published in November 2012. She has lived in Hong Kong since 1993.

Ms. Nancy Tse
JP
"I am pleased to be able to take part in the work of Maggie's Centre which has given me an uplifting feeling when I first visited the place. I believe the Centre will provide a place of serenity and hope for those who visited. This is a sanctuary for the cancer patients and their carers who are going through difficult periods in their life time."
Nancy Tse was the former Chief Financial Officer of the Hospital Authority (HA), from 1991-2013, responsible for all aspects of finance and IT/IS functions and has worked closely with the HA Board on governance and policy matters. Ms Tse is currently an Independent Non-Executive Director of the HSBC Provident Fund Trustee (Hong Kong) Limited; DBS Bank (Hong Kong) Limited; Link Asset Management Limited (Manager of Link REIT) and the Wheelock And Company (a Hong Kong listed company); and a member of the Board of Governors of the Prince Philip Dental Hospital. She also sits on boards and committees of a number of charitable organizations and NGOs. She is an Adjunct Professor of the Jockey Club School of Public Health and Primary Care of the Chinese University of Hong Kong. Ms Tse obtained her Bachelor of Arts (Hon) degree in Mathematics and MBA degree in Accounting/Finance from the University of California, Los Angeles, USA. She is also a Chartered Professional Accountant in Canada, a Fellow of the Hong Kong Institute of Certified Public Accountants and a Fellow member of the Hong Kong Institute of the Directors.